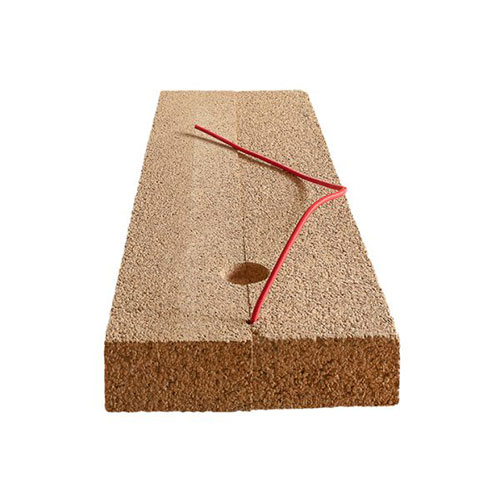 8″ x 24″ Horizontal Cork Cat Scratching Slab
$44.95 (shipping included)
Solid, cork slab with reward nest for catnip and treats and a bungee cord toy to encourage clawing.
Some cats prefer clawing horizontal surfaces, and Natural Scratch rough white cedar planks are for them. For our widest, longest footprint, try our 8" x 24" plank. The end of the plank is elevated slightly and includes a Reward Nest for catnip and treats as well as a bungee-cord Antenna designed to help people attract their cats and play with them during training. Included free with each plank is the easy-to-read-and-use Training Your Cat To Claw Natural Scratch booklet that teaches how to train cats to claw their new Natural Scratch plank exclusively. It also includes tips on how to discourage inappropriate clawing behaviors. Solid cedar lasts for many years, providing a hard, satisfying claw surface for your cat. Shipping cost included.
To buy direct, visit your PayPal account and send a payment of $44.95 to ted@naturalscratch.com; be sure to specify the product you want and include your shipping address and an e-mail address.
To order with a credit card, please click on the button below to purchase at Amazon.